Bridget Tiek
My personal style can be described as: no such thing as too much black! And If I'm not wearing black, you might catch me in animal print or a patterned mumu!
Global inspiration: Iris Apfel, Tom Ford, Brigitte Bardot
Local inspiration: I love strolling through my own neighborhood (garden district/mid city) for inspiration! It's full of the coolest houses, people, and businesses!
BR needs: more collaboration and openness. The whole idea of creativity is often stifled by people just sticking to what and who they know. Let's break out of that!
I cherish: My 16 foot vintage velvet sofa is probably top on my list right now. It was serendipitous that I happened upon it at an estate sale the same day I was moving into my new house and that I just so happened to have a 16 foot wall it could fit on, and trucks lined up to move it! My collection of vintage jewels and inherited family jewelry would be next!
My style guilty pleasure: LEOPARD PRINT!!! Such a fashion controversy, but I unabashedly LOVE it.
Julien Bass
My personal style can be described as: a fresh take on punk and urban street style.
Global inspiration: Patrick Nagel, James Dean, Larry Blackmon, The Ramones, Pat Cleveland, The cast of The Lost Boys, Patrick Dempsey in Can't Buy Me Love, Pat Benetar, Michael Jackson, George Clooney's 80s mullet
Local inspiration: I'm stylistically inspired by Molly Taylor, Kellye Bond, The Thomas Bros., Pauly Lingerfelt, Hope Dunlop, @Cubsthepoet, Friend men's boutique.
BR needs: more queer-specific creative events, mixers, meet ups, showcases. I feel like there are plenty of us in this city that could benefit from feeling supported and celebrated for being unapologetically queer. I think it's important for the queer youth more than anything.
I cherish: my black leather moto jacket- it's my signature look (I recreated a Nagel painting on the back), my black Justin lace-up roper boots, my portable record player, my Donna Summer "Once Upon a Time" vinyl, and my Patrick Nagel paintings.
My style guilty pleasure: nothing really- I really love sparkly stuff made for little girls, but who doesn't?
Danielle Honeycutt Porche
My personal style can be described as: Eccentric, Elegant, Evolving
Global icons: Alexander McQueen and Scarlett O'Hara
BR needs: artist community/commune, supper club, indie publication, and high end hippie.
I cherish: my hat and wig collections, my turquoise ring my hubby bought for me on our honeymoon in Santa Fe, my beaded clutch, my handmade going away dress and red lipstick.
My style guilty pleasure is: my bun maker- lol.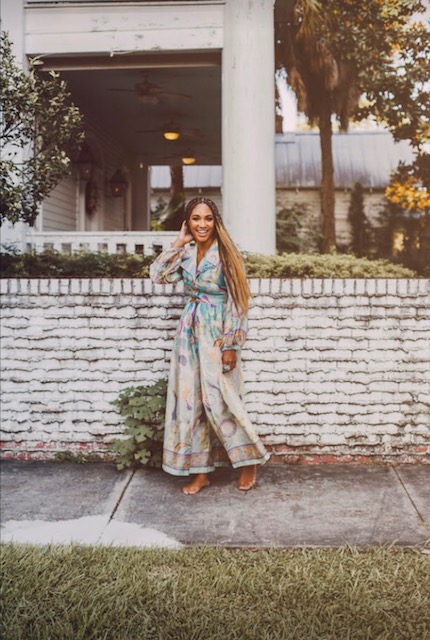 Lori Virdure
My personal style can be described as: eclectic and vintage-inspired; value on a budget.
Global inspiration: the Olsen Twins inspire me on an aesthetic and creative business level. Scanning global street style and the collective style(s) of subcultures also gets me excited.
Local inspiration: I am inspired by the contemporary use of something old or historical. i.e. mid-city, factory lofts, etc. Also, I am inspired by Josh's (Time Warp) career in vintage fashion being based in Baton Rouge, La.
BR needs: I can't quite put my finger on it, but I do know I like to travel a lot for "that reason". hmmm
I cherish: 1. vintage sun hat- purchased in San Diego 2. engagement ring - co-designed by my fiancé and created by a jewelry designer in New Orleans. It's rose gold and the antique aesthetic. 3. "lucky" vintage silk kimono - reminds me that all things work together for good. I didn't have anything to wear for a birthday party, and I stopped in Goodwill and found it for $2.50. I ended up getting engaged that night in the Kimono. ... More than all my things, I live for an experience!
My style guilty pleasure: I have a rose gold chain/ring bracelet I wear on the daily... 2 years now... my hands feel naked without it.
Leone F. Elliott Jr., MD, MBA
My personal style can be described as: eclectic, artistic, fashionable.
Global inspiration: T-Michael Bergen, Bono, Will I Am.
Local inspiration: my good friend, Kevin Harris, DDS; Yao Zeng, photographer.
BR needs: a network of creative professionals from different walks of life and backgrounds.
I cherish: Mark Nason boots and my vintage 1988 560SL Mercedes convertible.
My style guilty pleasure: hand-painted Cole Haan shoes painted by artist Kristen Downing.
Jordan Hefler
My personal style can be described as: depends on the day… I love all black rocker looks, but I am also VERY into colorful retro get ups.
Global inspiration: Jimi Hendrix Nicole Richie, Twiggy, Tessa Barton, and all of the Kardashian clan.
Local inspiration: Lesley and Amy! Chelsea Norris, Thomas Wimberly, Brad Jensen, the Powerpump Girls, and Taylor Hunter.
BR needs: I'm pretty comfortable in my own skin, but even I feel the judgement that comes with the territory of trying to be yourself and express yourself in a town like Baton Rouge where people can be close-minded.
I cherish: the Louis Vuitton bag I bought after working for myself after one year. It's symbolic of the hard work I've done, and I did it myself. I also love this vintage vest I bought in Austin.
My style guilty pleasure: My Sponge Bob tee from Wal-Mart. I also wear Nike shorts a lot.
Joshua James Holder
My personal style can be described as: it changes constantly. I like prints and patterns because they create a kaleidoscope of colors, moods and feelings. I would consider my wardrobe on the daily to be like picking out a wearable screen saver or wallpaper that makes me happy.
Global inspiration: Mugler, Versace, Moschino, McQueen, Grace Jones… basically anyone who has pushed the fashion envelope- 80s & 90s pop star icons. Sprinkle some glitter on it and add some Lisa Frank and Sanrio on top!
Local inspiration: I am inspired by the gumbo of people in our state- the pride we have in our families and the colorful stories of past generations of strong men and women. I love our landscape, waterways, and animals. We are lucky to have so many different elements that without listening or taking a closer look could be missed.
BR needs: an awareness that being yourself and being creative should be celebrated. It's less important to be on trend.
I cherish: way too many items to list! I am a lifelong collector of many things, and even the smallest of finds can complete me.
My style guilty pleasure: my watch collection. Most of my watches signify a special moment in my life. A timeline of changes and celebratory moments from 12 years old to present.
Heather Sewell Day
My personal style can described as: boho, colorful, expressive of my mood, vintage, daring, confident, and fun.
Global inspiration: Iris Apfel, Versace, Pucci, Stevie Nicks, Grace Jones, Josephine Baker, Betty Page, Bianca Jagger, Jane Birkin, Tina Turner, Nicolette Sheridan circa Knot's Landing + Donna Mills' makeup
Local inspiration: Winifred Reilly, Amy Strother, Josh Holder, Boo Thomas, Leah Simon
BR needs: more attention to the arts and more art-centric events, live music, indie films, shoe stores
I cherish: my wedding ring, Frye boots, my fox fur, my Mexican headboard, my Mexican tile in the kitchen, my copper tub, my white linen sheets, my brass St. Claude cuff, my gold heart Lauren Collignon earrings, the list could go on forever…
My style guilty pleasure: Birks, mumus, big sunglasses, bandanas, bags, bags, and more bags.
Chuck Sanchez
My personal style can be described as: custom fit, comfortable, classic, small details with a touch of color and an "I don't care what you think about what I have on as long as I feel good about what I'm wearing" philosophy.
Global icons: Jack Nicholson, Harrison Ford, Paul Newman, Steve McQueen, Beck, David Bowie, Johnny Depp, Milton Glaser, Josh Keyes, Kurt Kobain, Chris Cornell, Sean Connery, The Ramones, The Rolling Stones, Alexander Calder
Local inspiration: people in our community who are authentic, honest, empathetic and sincere inspire me. I am drawn to creative people and people who share their creative vision with others.
BR needs: a balance across the city in style, the arts, and culture. There are different sides of town and some sides are known to be "cooler" than others. I want to spread this coolness and an edgy creative spirit across all of Baton Rouge.
I cherish: my father's military issued aviator sunglasses from the late 60s from when he served in the Navy. I had new lenses put in the frames, but everything is still original and they are built like a rock.
My style guilty pleasure is: old jeans with holes in them, old shirts with holes in them, old sweatpants converted to shorts with holes in them.
Sarah Tullier
My personal style can be described as: edgy glam.
Global inspiration: Blake Lively and Iris Apfel come quickly to mind.
Local inspiration: Amy Strother- her style, ambition, creativity, and heart.
BR needs: more events/orgs like this, fashion shows, community gatherings at creative stores, boutiques and more spotlights on creative people.
I cherish: my mother and grandmother's vintage clothes, jewelry….. special finds (furniture) from local shops that have closed down, refurbished jewelry made by local artists.
My style guilty pleasure: my leather leggings- they can be versatile from day to night, from sandals to heels without having to go home to change.
John Kaufman
My personal style can be described as: comfortably stylish.
Global inspiration: Jean Michel Basquiat, Tommy Lee, Pharrell, Sonic Youth, California laid back, Wes Anderson characters, and (of course) Clay from Less than Zero and Stef from Pretty in Pink (attitudes not attire), and Ryan Adams.
Local inspiration: Carriages and Preps (from my youth); early 90s Chimes Street (mainly The Bayou); mid-century lifestyle, Bee Nice live music sessions, and Lesley's positive outlook on life.
BR needs: better men's clothing options.
I cherish: my shoe collection, art work from good buddies, priceless memories, and my music tees.
My style guilty pleasure: band tees and shoes.
Sarah Kracke
My personal style can be described as:
Top notes: Controlled hysteria, manufactured moxie, gleeful whimsy
Heart notes: Humorous curiosity, skeptical joy, mischief
Base notes: Pessimistic optimism, irony, certitude
Global inspiration: Tom Waits; Rickie Lee Jones; Madonna circa "Express Yourself"; David Byrne; Winston Churchill for his love of Penhaligons Blenheim Bouquet; and The Office of Angela Scott.
Local inspiration: the redevelopment of Mid-City; Pastor Raymond Jetson; The Adult Music Club and its creator/founder Dave Hinson—he makes magic and joy for folks who might have thought it wasn't possible; Lucas Spielfogel and The Baton Rouge Youth Coalition
Baton Rouge needs: a general "mainstream" appetite and desire for creativity- economically, socially, personally, professionally- creativity isn't a currency Baton Rouge values. Eclectic creativity—when it happens or exists or is nurtured—is the exception, not the rule.
I cherish: a Kenneth Cole suede duster a friend bought for $10 for me. It was a clutch find and an even better gift. I adore it.
My style guilty pleasure: I have a guilty-pleasure style approach that I covet. The wearing of the bra on the OUTSIDE of a top or to the degree that it is 90-100% exposed. I like the idea of taking something "functional" and rendering it decorative.
Jessa Mayard, RDH
My personal style can be described as: feminine/masculine; a balance of simple and spunk
Global inspiration: Tilda Swinton; David Bowie; my cat, Pearl; Cate Blanchett
Local inspiration: Tate Tullier; Lori (Vinti); Kristy Kernan; Saint Claude Social Club
BR needs: stepping outside the box; trying out colors/more pizzazz; inspiration and permission to express one's self
I cherish: navy leather IRO jacket (probably the most expensive investment item I've ever bought myself); wool cape from Time Warp; all my vintage pieces from Time Warp for that matter!!; and a great red lipstick
My style guilty pleasure: the softest tee shirts from high school that are so well worn they are threadbare!
Rodneyna Hart
My personal style can be described as: home: post afropunk; work uniform: modern with a flair for the dramatics.
Global inspiration: Rihanna; Felony Melony of the Objex; Asha Beta; Coilhouse; Who What Wear
Local inspiration: Locally, I have a coworker, April Baham, who is a J Crew|Target| with a mix of Dress Barn that is always so well put together she could be an ad. I love the funky and vintage styles of Amy Strother and Heather Day. Then, too, I love the over-the-top awesomeness looks of Aaron Michael Washington & Julian Bass- they give regular inspiration in keeping my fashion game on point.
BR needs: I know from personal experience that Culture Candy is looking to be more intersectional in their offerings. Having more fashion shows, clothing pop-ups, and wearable art/fashion needs to be more up-front prevalent. Design ideas for interior spaces and transforming spaces for events is always a winning combo.
I cherish: A painting from Nathan Fiveash- it is dark whispy and full of beautiful color; lots of great clothing items, like a camo skirt I made some years ago; my "jolly boots of doom" and all the capelets!
My style guilty pleasure: I am a fan of seersucker, something about it on a Southern Summer Day- it is the best.
Cindy Tiek
My personal style can be described as: Edited, authentic, simple, elegant, black
Global inspiration: David Stark, Iris Apfel, Eerin Lauder, Thad Hayes, Ken Fulk, Ashley Longshore, Jean Louis Deniot, Steven Gambrel, Roman and Williams
Local inspiration: by the inclusive, diverse spirit of mid-city BR and the Garden District.
BR needs: more national and international exhibits, venues that are more inclusive and attractive to all
I cherish: mid-century bronze Brutalist bust, 1930s ceramic pink flamingo yard ornament, cast iron terrier from my husband's grandmother.
My style guilty pleasure: dangly earrings, glass (no plastic) serve ware, black
Holly Maynard
My personal style can be described as: Whimsical/Vintage-inspired
Global inspiration: Dolly Parton; Patsy Cline; Natalie Chanin; Marisa Tomei in My Cousin Vinny; Cher in Mermaids
Local inspiration: Madeline Ellis (Mimosa); Molly Taylor (Beneath the Bark); Robyn Belle
BR needs: groups that are geared toward creative hobbies targeted to our age group
I cherish: anything that I have made I'm proud to wear (even if it's simple), especially this swing top that I made out of scuba fabric. I also love my high-waisted bell bottom jeans.
My style guilty pleasure: High waisted yoga leggings. I wear them every single day. I do not believe that leggings aren't pants.
Camille Manning-Broome
My personal style can be described as: Depends on my mood and physical location. I go from big and bold to free and laid back.
Global icons: European street style; especially out of Spain, Italy, and of course Paris. I love Garance Dore.
Local inspiration: Only my super stylish friends ;)
BR needs: more pride of who we are, our place, our culture, and our character. We need a creative movement.
I cherish: Mostly my collection of jewelry, handbags, and textiles from around the globe. I'll spend days negotiating and they all have wonderful stories attached to them.
My style guilty pleasure is: Jeans. I'm a sucker for a G-Star. They are so boring but I love wearing them on the weekends.
Erin Rolfs
My personal style can be described as: in an all encompassing sense, my style is about sincerity. I care deeply and think deeply and I eat and drink and love my friends with as much meaning as it can command. It's important to me to that the "beautiful" or "artful" things I invest in either have meaning or don't threaten to distract from living sincerely.
Global inspiration: Miranda July, Georgia O'Keefe, Zadie Smith, Jane Birkin, Susan Sarandon, Leonard Cohen, Martha Graham, Joseph Campbell, Grace Coddington.
Local inspiration: Osa, a ceramist; Kathryn Hunter, printmaker; Adian Trouard, my daughter.
BR needs: I think it's the sincerity thing again. I have a real aversion to doing things because they are satisfying some surface level desire to "be seen." It takes a lot of time and buy in and thought to craft a local sense of genuine connection, and once something gets sponsored by an entity that has branding or commercial interests the realness always, always dissolves. So, I think a bit of stubbornness and finesse is required to say no to some "synergistic" partnerships and say yes to people who do not care about being seen but rather care most about being understood.
I cherish: my first doll, Pinky; a book that Todd made me in Paris; a note from Adian apologizing for losing her temper (at like 4 y.o); a "heart box" from Holly; a painting I bought of an empty, disheveled bed; my books; my marching boots :); photos from Italy and the framed train schedule from the town I was living in; all of Todd's paintings; the pearls from my grandma.
My style guilty pleasure: super ridiculous, very padded push up bra. I would love to have my breasts the same size as my hips - it's a horrible preoccupation.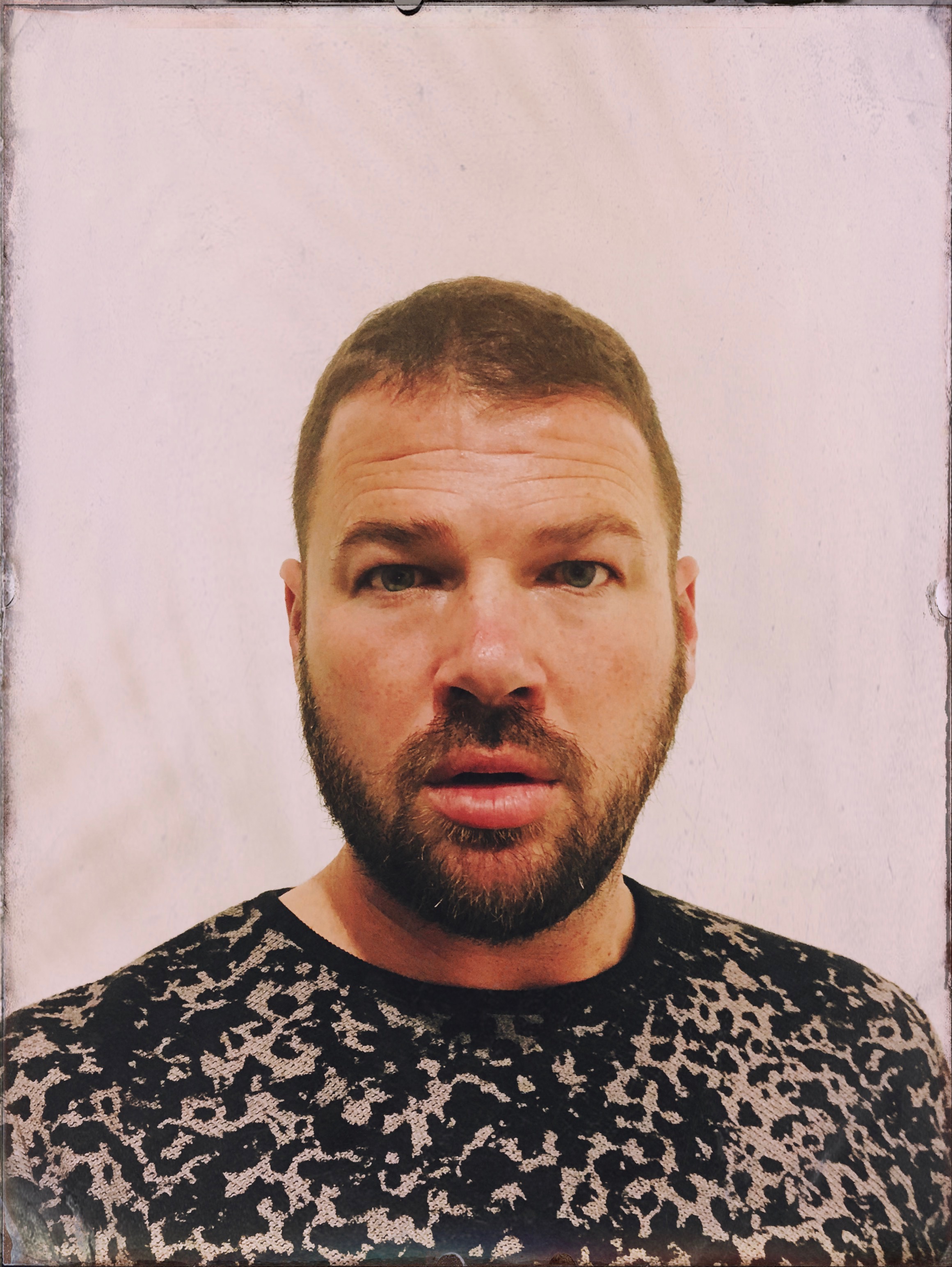 Tate Tullier
My personal style can be described as: I love pretty much anything. I usually end up with jeans and a black top, though. Crazy prints are a favorite, even though I keep saying I'll be all basic black. I love, love the 70's - but don't dress it often.
Global inspiration: In terms of style - David Bowie, Brad Pitt, Heath Ledger, Paul Newman, Mick Jagger. In terms of creative - Ellen Von Unwerth, Helmut Newton, Lisa Yuskavage, Herb Ritts, Tony Duran, Tony Ward, Madonna, Lady Gaga.
Local inspiration: the Louisiana landscape.
BR needs: freedom of expression without judgement.
I cherish: my magazines/books/tear sheets, my art collection, and ugh - my fucking iPhone.
My style guilty pleasure: a leopard thong! one day!
Christopher S. Suba
My personal style can be described as: simple, classic, preppy... with a little bit of trend thrown in there.
Global inspiration: the styles of Steve McQueen and Serge Gainsbourg certainly inspire me. Most people know I am shamelessly obsessed with Madonna so, naturally, I would have to say that she is one of my all time favorite style icons.
Local inspiration: I am inspired by several different people in the area- mostly by different friends or colleagues. I get inspired by many different people and/or things.
BR needs: I think that Baton Rouge isn't necessarily lacking creativity or creative people. They are there, and I think RSS proves that. I think the problem lies in bringing those people together, as well as introducing them to other people, outside of their bubble. Bringing awareness to others of things going on that they might not know about, or introducing people to things they never knew they'd like or appreciate should be the focus, in my opinion. I think the art and music scene in Baton Rouge is lacking most of all, with so much focus directed to New Orleans, regrettably.
I cherish: my commissioned painting (my Madonna by TJ Black); honestly, most of the things in my house, as they have been picked gradually over the years (with the assistance of other creatives); I feel shameful getting into material items, but I have pieces of jewelry, clothing, and some luggage, that I absolutely adore. I also create art myself, so I have some pieces in my home that are ultimately irreplaceable.
My style guilty pleasure: I love the fuck out of my Damier Cobalt Louis Vuitton Duffel. I am just oddly obsessed with bags and luggage.